With your track included in the AiM database, MyChron5S GPS does it all by itself
MyChron5S GPS can recognize the finish line coordinates of hundreds of tracks all over the world. Opening Race Studio 3 you will see the huge list of tracks included in the AiM database, sorted by Nation, circuit and surface type: you will be able to create your own collection, adding/removing tracks.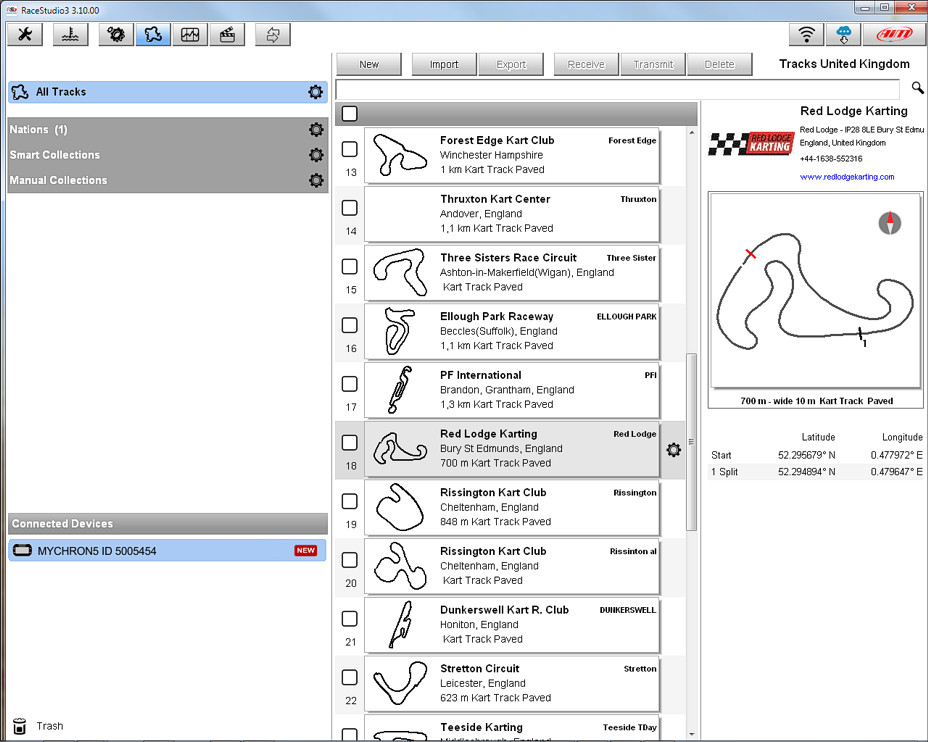 Should your home track be missing, after one lap its coordinates will be automatically detected by MyChron5S GPS and if you wish - once downloaded onto your PC - will be sent to AiM software Dept. to be included in the database.
So, immediately after switch-on, MyChron5S GPS will determine its position, identify the track and start loading start/finish line coordinates.
You do not need to configure the gauge anymore before going to the track, or hope that magnetic bands or beacons work properly. And, above all, your data won't get lost anymore. The MyChron5S GPS will handle all that...
< BACK